A collection of Transmogrification Kits actually worn in-game by my Dwarf and Orc Mages. I will update it whenever I change my in-game outfit. Items that are no longer obtainable are marked with an asterisk (*).
The Kinda-Sorta Jean Jumper Dress


Double-Stitched Woolen Shoulders, Blue Overalls, Willow Belt, Simple Kilt, Mangy Claw Mitts, Trogg-Slayer Boots, Seer's Fine Stein, Bright Yellow Shirt
Recently, Rades observed an interesting graphics effect: when a kilt and a robe are worn together, whether equipped or transmogrified, the skirt of the robe below the knees displays the appearance of the kilt. Although this effect appeared relatively recently, Kirina noticed a very similar funny effect a few years ago, and I think the two effects are quite probably related. This outfit is inspired by Kirina's concept.
Eventually, I got tired of how silly this looked and reverted her pants back to trousers so that they wouldn't show under the overalls.
Doomed Ritualist


Nightsky Mantle, Ale-Soaked Robes/Robes of the Doomed Ritual, Willow Belt, Ritual Gloves, Pagan Shoes
The continuing re-imagining of Ragefire Chasm gives me a bit of a headache. Kenosha obtained this robe in the second iteration of Ragefire Chasm as a Horde-side quest reward called Robes of the Glorious Song. Then Ragefire Chasm got changed again, and now the robe is an Alliance-side quest reward. This change gave both factions access to the robe; Horde could also (and now can only) obtain it by questing in Silverpine Forest, but previously Alliance could not obtain it.
Mama Frostwolf


Stonecloth Epaulets, Mystic's Robe, Joanna's Sash, Tangled Thread Gloves, Pagan Shoes, Thug Shirt*
Having carefully collected all three colors of this robe style for Kenosha, after Winter Veil I decided to continue on to the third color rather than going back to the first. I like to use a shirt with this robe style because the bodice is a little too skimpy for my taste; the Squire's Shirt would probably also work well with this coloration of the robe.
Great-Mother Winter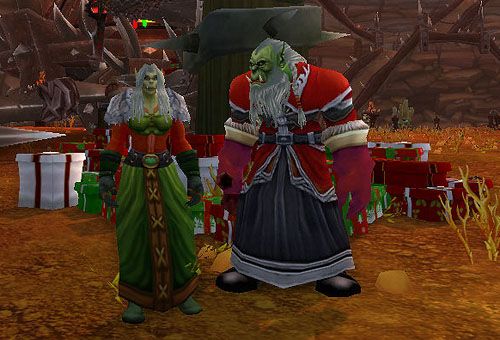 Stonecloth Epaulets, Beaded Robe, Meat Packer Ribbon, Wet Work Gloves, Bloodcup Slippers, Red Linen Shirt
"But did you ever in your life/Know that [Great-Father Winter] had a wife?"
How Mrs Claus Saved Christmas, by Phyllis McGinley, is one of those classic stories that we read aloud every Christmas Eve in my family. It's out of print, but I think it might be public domain by now, so perhaps you can find the text floating around the internet somewhere.
Favorite Sweater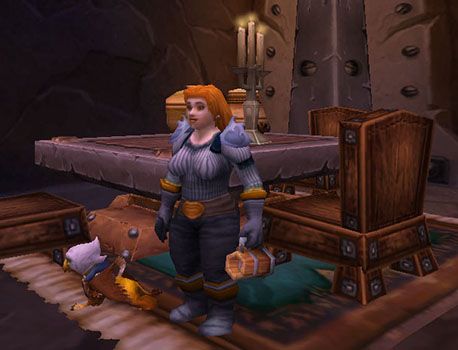 Double-Stitched Woolen Shoulders, Seer's Padded Armor, Belt of Dark Schemes, Godfrey's Britches, Mangy Claw Mitts, Trogg-Slayer Boots, Seer's Fine Stein
I have one of these sweaters for each of my cloth-wearing characters.
Wise Woman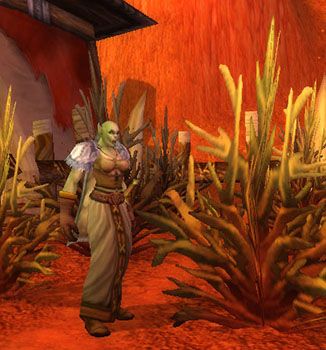 Resilient Cap, Stonecloth Epaulets, Ancestral Robe, Willow Belt, Tangled Thread Gloves, Pagan Shoes, Bristlebark Cape, Apprentice's Shirt
Although I modeled this outfit on a Human, a Forsaken, and a Worgen for Round 1 of Mog Madness, it was much more practical to make it in-game with Kenosha because the Ancestral Robe typically sells for sky-high prices and I had already obtained one for her. I will switch to the brown Outlander's Pauldrons if and when Kenosha gets leveled up enough to wear them. Until then, I probably will not display the hood.